Background
During the sports holiday in Sweden, I told my son we would go to Ödevata Countryside Hotels to enjoy some beautiful winter days and just enjoy each other's company. However, that is not 100% true. I also had another motive, I wanted to teach my son about sustainable holiday destinations and why is sustainable tourism difficult to achieve. He was learning about it in school, but I wanted to show him how it is in practice.
Malin, the owner of Ödevata Countryside Hotels, and I were already trying to figure out how we could work together on a sustainability project to not only reduce our CO2 emission as much as possible, but also how we can get involved with the development of sustainable tourism. I have much to learn from Malin on how to incorporate their philosophy of sustainability and reusing everything.
It was a great meet up with good partners, friends and family. There was my son, who always questions everything, me and my dear partners from the GoNatureMarket network, Iwona Slojka who works in several projects promoting sustainable destinations around the Baltic Sea (Including the project Sustainable Cross-border Destinations, supported by the Swedish Institute), Malin and Magnus from Ödevata. There was also Anna, an international student who came to Sweden to learn more about urban sustainable planning introduced by Iwona, and Dora, a keen spokesperson for sustainable entrepreneurship from Germany.
The discussion begins
Ödevata is a small country "resort" in south Sweden. It is also a place where you can meet and follow the painstaking journey of Malin and Magnus pursuing their mission to become sustainable. Just by listening to their stories inspires me and others to do the same.
This is what I love about Ödevata, it attracts people who truly want to better the world and strive for sustainability. No more waiting around, let's invite interested people to share their experiences. Let's start testing ideas to achieve sustainable tourism and share our results with the world. However, good ideas without solid analysis and plan are not realizable. So, we agreed to list the ideas and then narrow it down to the ideas that would have the most chance to be implemented and developed over time.
There are many ways we all can and should support their fantastic work to transform their resort to a learning center, as well as a sustainable tourist destination. We can all share and spread our love of sustainable tourism, as well as test new ideas together.
The following are excerpts from our discussion at Ödevata.
What is sustainable tourism?
This is how we defined it;
"Sustainable tourism is a responsible form of tourism that is accountable for its economic, social and environmental impacts, as well as providing a meaningful experience for the visitors and the host communities. Visitors should be aware about such issues and do, as well as, promote sustainable tourism practices."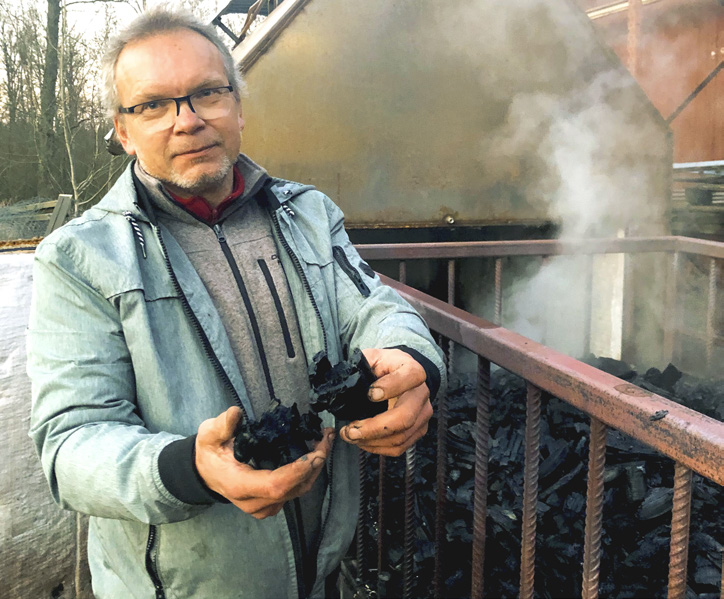 1. Cost of sustainable living practices
Being sustainable comes at a cost. As surprising as it sounds, sustainable practices don't yet enjoy the economies of scale, because the current demand is too low. Nobody purposefully generates pollution because it is fun, they do it because the methods they use is cheap. However, this cost is put on the hosts, just for them to stay price competitive.
Take Ödevata's biochar project for example. Ödevata produces biochar for their hotel's heating system that they built. They use the biochar in their aquaponics system as a soil alternative and water filter. They also use it as a soil amendment on their farm.
Malin explained "We used to heat our country hotel with 'wood chips', which is quite commonly used as biomass solid fuel in the Swedish countryside". The easy access to wood chips is a result of Swedish forestry, one of the largest Swedish industries. The produce that cannot be used commercially, such as trees, branches, logging residues, stumps, roots, and wood waste is turned into biomass solid fuel.
The challenge for Ödevata was that their valuable chips also emitted a lot of CO2 in the many steps from the getting trees themselves, to the production of the wood chips and the heating process. So, they searched for a cleaner alternative and discovered biochar.
Magnus explained "We believe that waste from forestry could be used in a more effective way. So, I rebuilt the wood chip boiler and now it produces biochar. It runs continuously and heats up the entire facility (country hotel), as well as the aquaponic greenhouse. It also provides our guests with hot water."
One search leads to other solutions
The quest to look for a sustainable heating system has led to several other projects. Mainly in the way they renovate and build the houses for their resort, how they plan their kitchen garden, and how they keep their chickens. They work with others to develop green roofs grown in biochar. The biochar is used as a feed supplement and litter surface for their chickens. "We bind nutrients in their compost buckets then use the biochar as a soil improvement material in our crops." Magnus said.
Nevertheless, all of this takes time, effort and money. Even though Malin and Magnus firmly believe that their new heating system and use of biochar will be cost effective in the future, we have some concerns. The successfulness and effectiveness of their new system depends on the number of guests they receive. As mentioned above, they have to reach economies of scale to pass on the savings to the guests.
However, due to today's situation and the slow growing interest in sustainable tourism, they have to find other ways to not only share their experience, but also cover some of the costs. "We also give courses on how to make biochar and start your own aquaponics." said Malin. "We want to give guests inspiration to do the same (find ways for sustainable living), and attract them to here (Ödevata) to share knowledge and experiences". Magnus has even built and developed various grill/boiler models to show that almost everyone can make biochar and use it at home.
We learned from Malin and Magnus that sustainable living practices are more than recycling and reducing waste. It is also about active forward thinking and constantly finding ways to improve.
2. Mass tourism and its impact
One of the first things we talked about was mass tourism. "I am not against mass tourism as such, but I find it hard to believe that mass tourism can be sustainable." said Malin. "We need to spread the tourists to other places (in Sweden), so that no one place becomes too crowded and hard to control." Iwona followed.
This is a major problem for tourism all over the world. Some destinations are too well known that other great places are being pushed down. For example, the majority of people coming to Sweden would most likely visit Stockholm, Lapland, Dalarna and maybe Gothenburg. These places are the only ones they know about because they are being overly promoted. Even though south Sweden, such as Småland, is just as, if not more, beautiful.
"We (the GoNatureMarket network) simply need to raise awareness of other great parts of Sweden, how to find those sustainable places, and what are good practices." Iwona continued. "But, a lot of the visitors would not go for the unknown or be too inconvenienced."
3. Inconveniences for the visitors
Sustainable travel can mean some form of inconveniences for the visitors. Firstly, visitors should be aware of responsible travel choices and practices. For example, few realize that booking their holiday on aggregated booking sites result in economic benefits from tourism not for the host communities. Rather it goes back to the home economies of the big multinational corporations. However, this means that holiday goers would have to find and book directly on the local websites of their destinations. Of course this will take longer and sometimes have less guarantee.
Location
Secondly, many sustainable destinations, like Ödevata, encourage their guests to walk, bike or paddle to nearby attractions. This will reduce their C02 emission whilst they stay at Ödevata. However, not every guest is willing to be so active on their holiday. As well as, few are willing to explore just nearby places, rather some use Ödevata as a base as they take day trips further away.
Transportation
Thirdly, public transportation may not be as convenient as driving around in a car. Depending on where the visitors are staying, sometimes a car is the best option. Many sustainable destinations are away from the city center, more in the countryside. This is because countryside destinations can afford sustainability more than the city. Such as, Ödevata would not have developed so many sustainability projects without the access to the resources in the countryside and the open space.
Sustainable habits
Fourthly, if the visitors didn't already know about recycling and practices to reduce waste, it is hard for them to start on their holiday. For example, in Sweden "Slutstädning", final cleanup, is common practice when guests clean their rented cottage before departure. Mostly it is just common courtesy to do so, even though it will take up time from their holiday. However, this also means that no cleaning crew has to travel, increasing CO2 emissions, to each cottage every time guests leave. However, this may come as a shock and inconvenience for those who didn't know about it.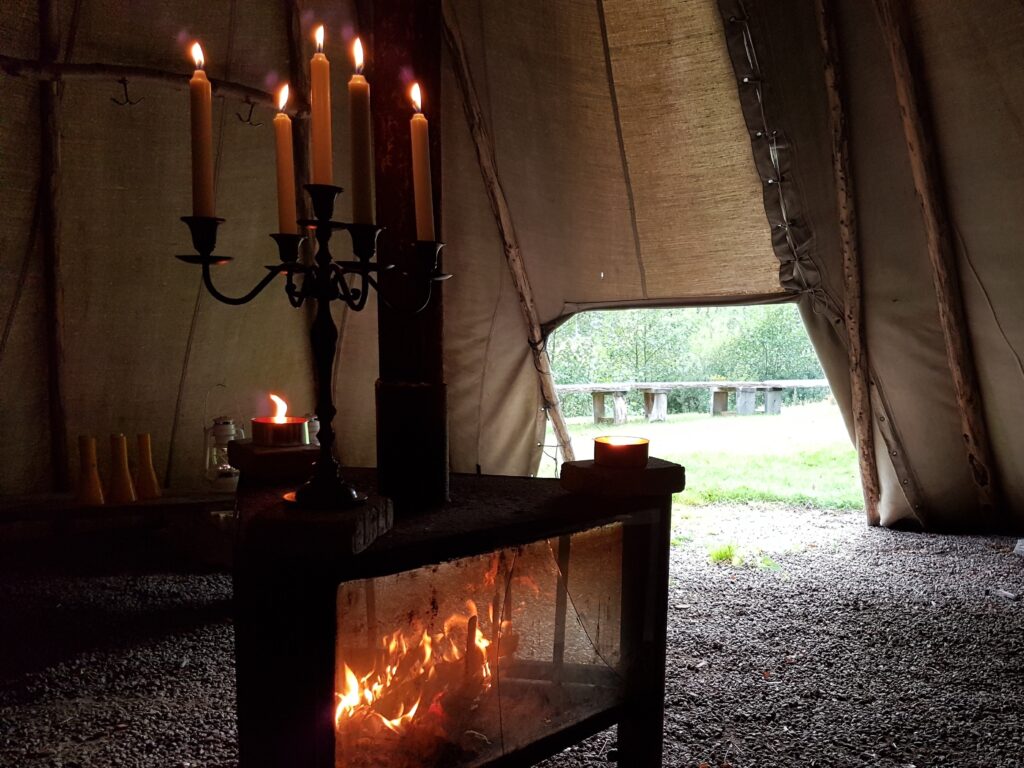 4. Slow travel: Can it ever be a trend?
Nowadays it seems as if everyone wants to travel everywhere and visit as many sights as possible. Maybe it is time to take a step back and think about the reason behind travelling. Why do you want to go on holiday?
Do you really want a fast and furious sightseeing tour to see "everything"? Or do you want to feel relaxed and spend the calm days off the beaten path? To be able to breathe and not chase an itinerary? To have an authentic experience that leaves you with unforgettable memories and a feeling that you truly got to know the places, people and cultures that you have encountered? This is slow travel.
Slow travel is to go on trips that leave an educational and emotional impact, to connect with the local people, cultures, heritage and food. Whilst remaining sustainable for local host communities and the environment. To preserve and revitalize the local culture and traditions so it wouldn't be forgotten. Slow travel encourages people to stay somewhere for a while, not just 1 or 2 days. Take the time to discover the hidden gems in the region and walk or bike instead of driving around to truly appreciate where you are. However, as the pace of today's world gets faster and faster, less are willing or unable to slow travel.
Today's situation
More travellers seem to prefer cheap hotels and fast itinerary to see as much as possible. Our guests have told us that it is getting more difficult to find time to go on a lengthy holiday. As well as, slow travel sometimes can cost more than traditional tourism. It doesn't help when the Tourist Bureau and the destination marketing organizations attract visitors with the emphasis placed on volume rather than the value each visitor represents to the local economy.
One could argue that they are the victims of their own success. Travellers tend to arrive in increasing numbers and flock to the same places. Resulting in issues, such as overcrowding, increased CO2 emissions, collapsing infrastructure, diminishing local cultures, and growing dissatisfaction from locals and tourists.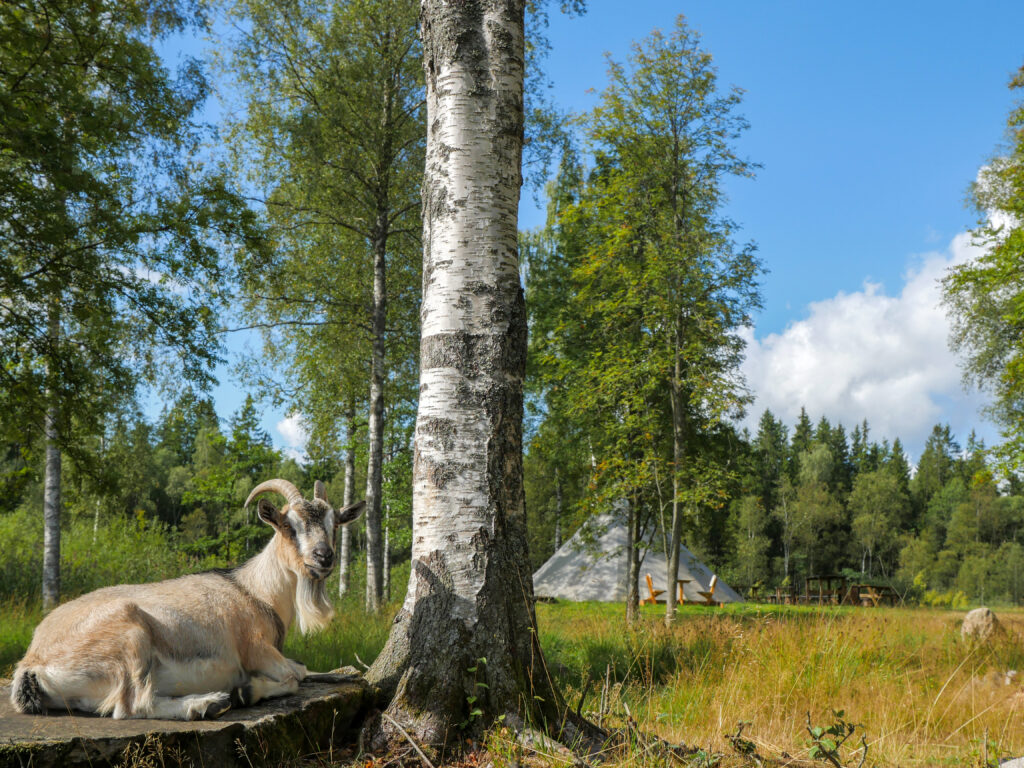 5. Pursuit of sustainable tourism
Today's pursuit of sustainable tourism is rare among small businesses, needless to say it is the same with larger corporations. Small businesses are often battling for funds for their sustainability projects, and scaling the successful ones. To become sustainable doesn't happen overnight. It takes a lot of effort from many people, which requires proper funding, since small businesses don't have the resources at hand to do it.
This leads to lack of momentum to take action concerning sustainability initiatives and projects by small business owners. They simply don't have the time or money. That is why we created the GoNatureMarket network. We help each other and put our resources together to kick start projects and keep the momentum going.
How you can support the efforts
As a start, you can follow our blog, support our shops and follow our story. You can also discuss your ideas, book celebrations, or your next holiday at Ödevata, or any of our other partners. Most importantly, we want to build a community that supports our efforts to develop sustainable tourism and travelling.
For example, as a next step, Magnus would love to produce more biochar and work with schools or other educational places. "The kids could grow their own vegetables and learn about this way of cultivation to develop sustainable food production." Magnus said. Malin is planning to create her first perma garden.
We asked him how much biochar they could produce, maybe we and others could help by buying some for him to donate to schools or municipalities running educational farming plots. He promised to look into it and get back to us. If any schools or small scale educational farming projects in Sweden are interested, you can contact Magnus directly.
Buy and book to save?
Magnus also built a Kontiki. It is a relatively small cone shaped metal wood burner for biochar, perfect for garden projects. It is portable, and it only requires twigs and branches to produce biochar. At Ödevata, it is a good educational demonstration tool at various events and courses in biochar production.
Immediately ideas started to come to my mind. Could we buy Kontikis for my son's soccer club as a team building tool? The kids could collect garden waste from the local community, meet up and make a biochar bonfire in the spring. Then give or sell the biochar back to experimental garden centers run by senior homes, churches, community centers or individuals for their gardens.
Also since grilling is a major part of summer, Magnus has designed several completely unique biochar grills that guests use for their own grilling. Sometimes, they also use them for outdoor cooking. Knowing all this, we immediately started to plan my upcoming family gathering and Malin will give me a proposal for renting the whole country hotel, including the grills that we can use for our party.